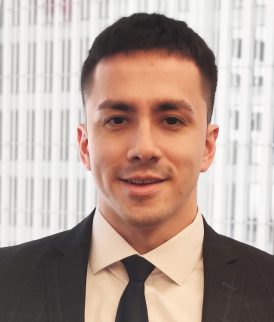 Mr. Ballesteros is bilingual, comfortable in communicating in both Spanish and English. He is also working to improve his ASL skills in order to become fluent in sign language.
Andres J. Ballesteros
Analyst
---
In his role as Analyst at Jordan Knauff & Company, Mr. Ballesteros supports deal teams through all phases of the capital raise and buy/sell transaction processes utilizing financial research and analysis to facilitate the creation of market- and company-specific valuations, financial models, buyer/investor target lists, transaction marketing materials, and electronic data rooms. He is also involved in the firm's marketing initiatives.
Prior to joining JKC, Mr. Ballesteros advised companies on SEC document structure and language for transaction and compliance filings.
Mr. Ballesteros is a graduate of Loyola University Chicago (M.S. – Finance and B.A. – Political Science).