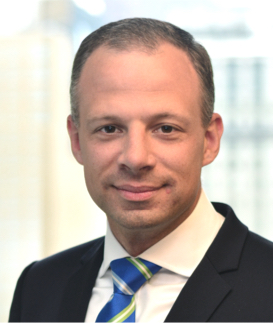 Mr. Kakareka is a member of the Sports Hall of Fame at St. Joseph's High School (Westchester, IL) as part of the soccer team that finished as runner-up in the 1997 Illinois State championship.
David A. Kakareka
Vice President, Transaction Management
---
Mr. Kakareka is the Vice President of Transaction Management at Jordan Knauff & Company. He works closely with clients to develop transaction strategies, executes sale and capital raise mandates, contacts buyers and investors to solicit investments, and provides direction and leadership to JKC personnel in the creation of pitch materials, financial models, Market Valuations®, and confidential offering memoranda.
He also works with legal teams to structure purchase agreements while supporting JKC's senior team members in negotiating transactions. He has more than eleven years of investment banking experience and has worked on projects in a wide array of industries, including energy logistics & distribution, manufacturing and distribution, real estate, and business services.
Mr. Kakareka is a graduate of Eastern Illinois University (B.S. – Business) and Loyola University Chicago Graduate School of Business (M.B.A.) and was named an Emerging Leader by The M&A Advisor.
Check the background of this investment professional on FINRA's BrokerCheck.
---
Industry Awards

Emerging Leader in the United States (2017)
The Mergers & Acquisitions Advisor
Recipient:
David A. Kakareka

Top 50: Americas Rising Dealmakers (2018)
Global Mergers & Acquisitions Network
Recipient:
David A. Kakareka