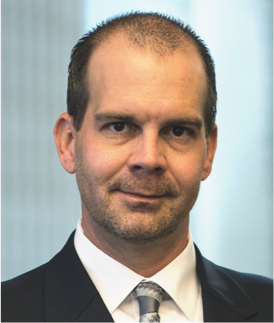 Mr. Schuele is a proud veteran of the U.S. Army.
Patrick A. Schuele
Manager of Contact Networks
---
Mr. Schuele is the Manager of Contact Networks with Jordan Knauff & Company. He conducts research and data management and performs analytics regarding capital market participants in the U.S. Middle-Market. As part of his responsibilities, he builds and maintains data and information related to the JKC Referral Partner Network consisting of private equity firms, family offices and their respective portfolio companies, as well as attorneys, accountants, and wealth managers.
He has over fifteen years of data information management and real world leadership experience with a reputation for meeting the most challenging organizational goals and objectives.
Mr. Schuele served in the United States Army for ten years. He was a member of the 101st Airborne Division (Air Assault) at Ft. Campbell, Kentucky, where he served as both a Battalion Scout/Sniper and G3 Ground Liaison Officer. He was the primary U.S. Army liaison to the U.S. Air Force for the division and was responsible for support planning, information management, and coordination and execution of all air movement and airspace management plans. He is also a Combat Infantry Veteran of Operation Iraqi Freedom 1, where he supported numerous combat operations with a direct involvement in the liberation of a number of Iraqi cities.
He also spent three years at Ft. Campbell as a Department of the Army Civilian supervising the artillery, aerial, and fixed ranges, along with the training areas. His responsibilities included the supervision of more than 20 active duty military personnel. Prior to enlisting in the U.S. Army, Mr. Schuele served as a firefighter in North Aurora, Illinois, for six years.
Mr. Schuele is a graduate of the College of Dupage (A.A.S. Manufacturing Engineering Technology) and holds a Lean Six Sigma White Belt.