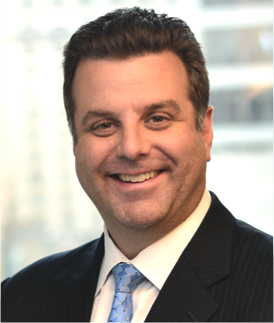 Mr. Snow has authored four business books and has made M&A presentations in Kuala Lumpur and Dubai.
William R. Snow
Managing Director
---
Mr. Snow joined Jordan Knauff & Company as a Managing Director in 2013.
Prior to joining Jordan Knauff & Company, he led the investment banking practice at Cambridge Partners & Associates, a professional services firm based in Palatine, Illinois. He was responsible for deal origination and execution. In 2005, he joined investment bank Kinsella Group Inc. where he advised Middle-Market business owners and executives on sell-side and buy-side transactions in a variety of industries, including business services, distribution, marketing/advertising, consumer products, data marketing, software, live event services, telecommunications, security services, food and beverage equipment, and commercial cleaning.
In 2003, Mr. Snow established and managed an Internet business that sold entrepreneurial products and services, including a self-published book on venture capital (Venture Capital 101). During this period, he also wrote a business column for ePrairie.com and worked as a consultant for a wastewater treatment company. From 2000 to 2003, he served as the Director of Entrepreneurial Services for Vcapital, an online exchange linking entrepreneurs and venture capital firms.
He began his career in 1989 in sales, initially as a field representative for Mutual of New York and then as the head of group sales at Steppenwolf Theatre Company in Chicago. In 1994, he joined Fortune 1000 video retailer Movie Gallery Inc. as a district manager, where he oversaw 120 employees in a 17 store district. In addition to his day-to-day operational duties, Mr. Snow was responsible for opening new stores and integrating acquired chains into the company.
Mr. Snow has authored three books, including Mergers & Acquisitions For Dummies (Wiley Publishing, Inc.). He is a graduate of DePaul University (B.S. – Finance and M.B.A.) and has lectured at and participated as a panelist at Northwestern University, DePaul University, IIT-Kent, University of Illinois-Chicago, Harvard Business School, JP Morgan, First Merit Bank, the Illinois CPA Society, Vistage, and numerous other professional groups. He was a finalist for the Alliance of Merger & Acquisition Advisors Thought Leader of the Year in 2016.
Check the background of this investment professional on FINRA's BrokerCheck
---
Industry Awards

Finalist for Middle-Market Thought Leader of the Year (2016)
Alliance of Merger & Acquisition Advisors
Recipient:
William R. Snow