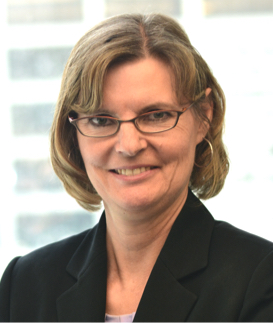 Ms. Callaway is a compulsive gardener.
Lori A. Callaway
Vice President, Research and Publications
---
Ms. Callaway joined Jordan Knauff & Company in 2009 and leads the firm's research and publications efforts. She has more than 20 years of investment banking experience with a broad knowledge of the mergers and acquisitions area. She also has significant experience in conducting transaction and industry-specific research in a variety of industries including building products, metals, flow control (pumps, valves, and filtration), and energy logistics & distribution industries.
She currently produces the firm's quarterly flow control Industry In-Sight™ and Status of the Capital Markets: Cash Liquidity Industry In-Sight™ publications, as well as monthly articles for Pumps & Systems magazine.
Prior to joining Jordan Knauff & Company, Ms. Callaway was an Associate in the Industrials Group at Macquarie Capital (USA) Inc. where she was responsible for developing industry-specific research and publications that focused on transactions, economic metrics, and industry trends. She began her investment banking career with Ernst & Young Corporate Finance LLC and later worked with Giuliani Capital Advisors LLC where she provided marketing support to the mergers and acquisitions practice.
Check the background of this investment professional on FINRA's BrokerCheck.