Jordan Knauff & Company Receives Recognition for its Work with iOR Holdings, Inc.
February 4, 2021
Middle-market investment bank Jordan Knauff & Company (JKC) is pleased to announce it was awarded the 2020 Equity Financing Deal of the Year from The M&A Advisor for its work with iOR Holdings, Inc. (iOR or the Company). iOR closed on a Series B Preferred round last year which included C3 Capital, LLC, the lead Series A investor, to continue the support of iOR's business plan. JKC served as the exclusive financial advisor to iOR throughout the process, while the Kansas City office of Polsinelli PC served as legal counsel to the Company.
Mr. Roger Aguinaldo, Founder of The M&A Advisor, stated, "These award winners are the standouts of the year. This period was ripe with challenges, but also abundant with mergers and acquisitions activity, and these professionals were able to rise above the noise." An independent judging committee comprised of top mergers and acquisitions industry experts determined the ultimate recipients of the 19th Annual M&A Advisor Awards.
Based in Kansas City, Missouri, iOR provides ophthalmic surgeons with a disruptive business model designed to facilitate the transition of eye surgery from the traditional hospital or ambulatory surgery center (ASC) to a surgeon's own office space. The Company partners with surgeons on the turnkey development of office-based surgery suites by providing comprehensive support through a full array of services including financial support for space buildout, capital equipment acquisition, staff training, administration, procedure supplies and support services from concept to accreditation.
The targeted surgical procedures in these office-based surgery suites are the over four million cataract, refractive lens exchange and phakic intraocular lens procedures completed in the U.S. each year. With an aging population, these surgery volumes are expected to reach six million by 2030. As is the case across the entire U.S. health care system, there is pressure to reduce the costs for these procedures.  The Company's office-based suites are safe and effective, and provide a lower-cost environment for lens replacement surgeries.
Mr. G. Cook Jordan, Jr., Co-founder and Managing Principal of JKC commented, "We are pleased that The M&A Advisor has recognized the importance of this capital raise. iOR is the next step in the evolution of ophthalmic surgery, moving it from hospitals and ambulatory surgery centers to office-based surgery. Utilizing the latest high tech equipment, iOR integrates clinic and surgery which reduces patient anxiety often associated with a hospital or ASC."
Despite the fact that the iOR Series B Preferred round was oversubscribed, it presented a number of challenges that the JKC team was able to overcome in order to successfully complete the capital raise. These included:
iOR's management team identified the need for capital to "go fast" in order to shape and exploit the burgeoning ophthalmic office-based surgery trend and accelerate a first mover advantage to create the top brand name in the space. Identifying the amount of capital needed and condensing the capital raise timeline were both critical in the process.
JKC was asked to: (1) offer a security attractive to both current and new investors; (2) preserve current ownership and board structure as much as possible; and (3) maximize the pre-money valuation of the Company while attracting a new, knowledgeable investor base for a business that is still in an accelerated growth mode.
If you would like further information on the capital raise, please contact Mr. G. Cook Jordan, Jr., at cj@jordanknauff.com / 312-254-5901 or Mr. David A. Kakareka, Vice President, at dkakareka@jordanknauff.com / 312-254-5907.
When a middle-market enterprise seeks financing and requires a flexible capital structure, JKC has proven its ability to assist ownership towards a successful outcome.  The firm has had notable success raising debt and equity capital from our network of banks, mezzanine lenders, financial institutions, private equity groups, wealth managers, family offices and high net worth investors for a variety of industries, including business services, energy distribution, flow control and real estate. 
About Jordan Knauff & Company
Jordan Knauff & Company is a knowledgeable and experienced provider of a comprehensive line of investment banking services to private companies. Our services include selling companies, raising debt and equity capital, acquisition advisory services, and strategic business services to companies in a variety of industries, including among others, energy logistics and distribution, flow control (pumps, valves, filtration), and building products and services. Typical transaction sizes range from $10 million to $300 million in total consideration.
Mr. G. Cook Jordan, Jr., Co-founder and Managing Principal, has over 30 years of private equity and investment banking experience, and seven years of executive and operations experience in middle-market companies. JKC's entire professional team have spent their careers in the middle-market and offer that expertise and knowledge to their clients. It is their mission to provide the best transaction advisory services along with in-depth industry specific research to middle-market companies and the entrepreneurs who lead them.
Profiles for all JKC team members can been found here.
JKC is a registered broker / dealer under FINRA and the SEC.
About Polsinelli PC
Polsinelli is an Am Law 100 firm with 900 attorneys in 21 offices nationwide. The firm's attorneys provide value through practical legal counsel infused with business insight, and focus on health care, financial services, real estate, intellectual property, middle-market corporate, labor and employment, and business litigation. Polsinelli PC, Polsinelli LLP in California.
About The M&A Advisor
The M&A Advisor was founded in 1998 to offer insights and intelligence on mergers and acquisitions activities. Over the past twenty-two years they have established a premier global network of mergers and acquisitions, turnaround and finance professionals. Today, they have the privilege of presenting, recognizing the achievements of, and facilitating connections between the industry's top performers throughout the world with a comprehensive range of services. To learn more visit www.maadvisor.com.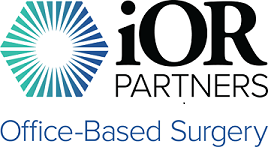 Kansas City, Missouri
---
has closed on a Series B Preferred round including
---

Kansas City, Missouri
---
The Undersigned represented the Issuer


Equity Financing Deal of the Year in the United States (2020)
The Mergers & Acqusitions Advisor