Cinema Scene Marketing & Promotions, LLC is Acquired by Vision Media Management
October 20, 2016
Vision Media Management (Vision) of Valencia, California, acquired Cinema Scene Marketing & Promotions, LLC (Cinema Scene or the Company) of Overland Park, Kansas, expanding its digital capabilities and service offerings to motion picture studios and cinemas across the United States. Cinema Scene delivers promotional marketing and merchandising solutions to cinema clients via concessions packaging, digital marketing and menu boards, and marketing services. The combination of these two industry leaders creates a greater marketing force for theater lobbies, retailers, conventions, and other out-of-home venues. Jordan Knauff & Company (JKC) served as exclusive financial advisor to Cinema Scene throughout the transaction.
Founded in 2005, Cinema Scene has grown into a well-recognized provider of targeted digital marketing media and promotional materials connecting Hollywood studios and corporate advertisers to a captive cinema viewer base. The Company's industry leading solutions can be found in most of the top cinema circuits in North America reaching over 300 million cinemagoers annually. Its TrailerVision™, VideoWall, and Signature Wall digital lobby displays achieve maximum impact for the highly desirable and captive movie going consumer.
Vision is a provider of marketing and fulfillment services to major entertainment studios and consumer product entities. The combination of the two companies will allow their customers to design, plan, and execute promotional campaigns using a complete physical and digital marketing asset portfolio. Vision is a portfolio company of CenterGate Capital, an Austin, Texas-based private equity investment firm.
"Cinema Scene is thrilled to become a part of the Vision Media Management family. With complementary products and similar culture, we knew they were the natural fit for us. But most importantly, Vision and Cinema Scene are aligned in our view of the future of where our collective product offerings bring incredible value to our studio clients and exhibitor partners," commented Mr. Joseph Ross, Managing Partner of Cinema Scene.
Mr. G. Cook Jordan, Jr., Co-founder and Managing Principal of JKC, said of the transaction, "We were pleased to be part of the process bringing together these two companies that share a relentless focus on developing and introducing new technologies for the increasingly digital future of marketing and promotions."
When the ownership of a middle-market enterprise is considering a sale, JKC can assist them in achieving a successful outcome. The firm has had notable success in sale transactions and has been recognized with a number of awards for its work, including the 2016 Boutique Mergers & Acquisitions Advisory Firm of the Year in the U.S. (for the third consecutive year) by ACQ (Acquisition Finance) Magazine, the 2013 Deal of the Year in the U.S. ($75 million to $100 million category) by The Mergers & Acquisitions Advisor, and the 2013 Energy Services & Manufacturing Deal of the Year in the U.S. by The Mergers & Acquisitions Atlas Awards.
About Jordan Knauff & Company
Jordan Knauff & Company is a knowledgeable and experienced provider of a comprehensive line of investment banking services to private companies. Services include mergers and acquisitions advisory, debt and equity capital formation, and strategic financial advisory services to companies in a variety of industries. Typical transaction sizes range from $10 million to $300 million in total consideration.
Co-founder and Managing Principal, Mr. G. Cook Jordan, Jr., has over 28 years of private equity and investment banking experience, and seven years of executive and operations experience in middle-market companies. JKC's entire professional team have spent their careers in the middle-market and offer that expertise and knowledge to our clients. It is our mission to provide the best transaction advisory support services along with in-depth industry research to middle-market companies and the entrepreneurs who lead them.
To learn more about Jordan Knauff & Company, please visit www.jordanknauff.com or contact Mr. Jordan at cj@jordanknauff.com or 312-254-5901. Jordan Knauff & Company is a member of FINRA.

Overland Park, Kansas
---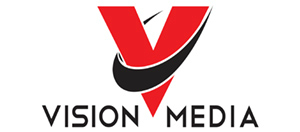 Valencia, California
a portfolio company of

Austin, Texas
---
The Undersigned represented the Seller