Energy Distribution Partners Raises Equity Capital for Continued Growth
August 25, 2014
Chicago, Illinois-based Energy Distribution Partners (EDP) closed on its first round of equity capital in March. Middle-market investment bank Jordan Knauff & Company (JKC) served as the exclusive advisor to Energy Distribution Partners throughout the process.
EDP's business plan involves acquiring, developing, and managing companies and assets in the petroleum midstream and downstream sectors in which the firm has expertise, with an intense focus on retail propane and natural gas liquids (NGL) midstream assets such as pipelines, storage facilities, and terminals. To date, EDP has acquired five retail propane operations with customers in Ohio, California, and Minnesota.
Mr. Thomas E. Knauff, Chief Executive Officer of EDP, stated, "The business plan takes a long-term view of asset accumulation in the growing energy economy in America. After closing the initial equity capital raise, we now have the patient capital to acquire and integrate our retail propane strategy. We are excited about the five acquisitions made to date, while we continue to assess additional opportunities from other areas of the energy spectrum."
Mr. G. Cook Jordan, Jr., Managing Principal of JKC, said of the equity raise, "The capital raise for EDP was targeted at high net worth individuals, family offices, and small insurance companies. These individuals and entities were able to provide long-term capital solutions to the company without pressuring the management team into a short-term liquidity requirement. During the process, we established a very knowledgeable group of investors and hope to maintain these relationships for future capital opportunities."
EDP's executives plan to continue to pursue the acquisition of energy distribution assets in selected regions of the country. For further information on EDP, contact Mr. Knauff at tknauff@edplp.net or 312-254-5951.
About Jordan Knauff & Company
Jordan Knauff & Company is a knowledgeable and experienced provider of a comprehensive line of investment banking services to private companies. Services include mergers and acquisitions advisory, capital formation, and strategic financial advisory services to companies in a variety of industries. Typical transaction sizes range from $10 million to $300 million in total consideration.
To learn more about Jordan Knauff & Company, please visit www.jordanknauff.com or contact Mr. G. Cook Jordan, Jr. at cj@jordanknauff.com or 312-254-5901.



Chicago, Illinois


---
has closed a first round of equity funding for $31.5 million in capital commitments
---




---
The Undersigned represented the Issuer

Related Awards ❯

2015
Best Start-up Direct Investment (2015)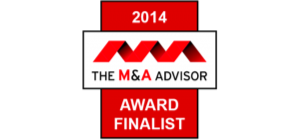 2014
Finalist for the Equity Financing Deal of the Year in the United States (2014)

Best Start-up Direct Investment (2015)
Wealth & Finance International Magazine's 2015 Alternative Investment Awards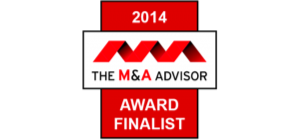 Finalist for the Equity Financing Deal of the Year in the United States (2014)
The Mergers & Acquisitions Advisor