Jordan Knauff & Company Announces Sale of Wind Power Developments in Poland Totaling 775 MW
June 24, 2010
Jordan Knauff & Company, a middle-market investment bank with offices in Chicago, Illinois, and Kansas City, Missouri, is pleased to announce that it acted as financial advisor in connection with the sale last week of a wind power development portfolio in Poland. The deal was Jordan Knauff & Company's second in Poland within the past three months, and the company sees it as a sign of investors' increased willingness to fund mid- and late-stage wind power development projects in both developed and developing markets.
Mr. Miguel A. Pachicano, Managing Director of Jordan Knauff & Company's specialized practice in the natural resources and renewable energy industries, commented, "We are extremely pleased to be a part of these landmark transactions and believe that they highlight the fact that in Poland, just as in the United States, there is continued appetite by investors to support wind project development and purchase mid-stage and late-stage development rights in portfolios with solid fundamentals."
"Though liquidity continues to be somewhat restricted today, we believe future capital to fund renewable power transactions will continue to come from traditional sources including strategic investors, private equity, and the banking community. Complementing this will be country-specific public sources like grants, direct lending, and tax benefits. Ultimately, capital will flow into the markets that offer the most attractive risk-adjusted returns and as such, governments will play a key role in establishing an environment that fosters private investment. We believe this is applicable not only to developing markets but also mature ones like the United States where federal and state support will be required for the foreseeable future, particularly to facilitate funding for project developments by small and mid size companies," continued Mr. Pachicano.
In the most recent transaction, completed June 14, 2010, AES Wind Generation, a wholly owned subsidiary of The AES Corporation (AES), acquired a 51% stake in a 353 MW wind portfolio from Polish developer Wind Projects. AES expects to begin construction next year on 158 MW of the aggregate pipeline of projects. Completion of the entire portfolio is expected toward the end of 2014. In an earlier transaction completed April 8, 2010, AES Wind Generation acquired a 51% stake in a 422 MW wind portfolio from Polish wind developer 3E Sp. On aggregate, AES, a global power company based in Arlington, Virginia, now controls a Polish wind farm portfolio of 775 MW under various stages of development.
Prior to these two recent transactions, according to statistics published by the European Wind Energy Association, Poland had approximately 725 MW of installed wind capacity. When fully developed, the two portfolios will double Poland's current installed wind power capacity and increase Eastern Europe's current installed capacity by 55%. Under the 2009 European Union Renewable Energy Directive, Poland must meet 15% of its gross energy consumption through renewables by 2020 and wind installations are expected to play a significant role in meeting this requirement.
Mr. Pachicano explained the significance of these transactions for Poland. "These transactions become the cornerstone for future capital flows into the renewable industry in Poland by major global players. Prior to AES's investment, the only sizeable foreign investment in the country was limited to a 69 MW wind farm. These deals will enable Poland to attract foreign capital which is crucial for the country to accomplish its targets under the European Union Renewable Energy Directive."
Jordan Knauff & Company served as sell-side advisor to both 3E Sp. and Wind Projects. For more information on these transactions, please contact Mr. G. Cook Jordan, Jr. at 312-254-5901 or cj@jordanknauff.com.
About Jordan Knauff & Company, LLC
Jordan Knauff & Company is a knowledgeable and experienced provider of a comprehensive line of investment banking services to private companies. Services include mergers and acquisitions advisory, capital formation, and strategic financial services to companies in a variety of industries. Typical transaction sizes range from $10 million to $300 million in total consideration.
To learn more about Jordan Knauff & Company, please visit www.jordanknauff.com or contact Mr. G. Cook Jordan, Jr. at cj@jordanknauff.com or 312-254-5901.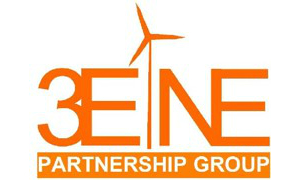 Gdynia, Poland
---
AES Wind Generation, Europe
Richmond, Surrey, United Kingdon
a subsidiary of

(NYSE: AES)
Arlington, Virginia
---
The Undersigned represented the Seller

Related Awards ❯

2010
Middle-Market Mergers & Acquisitions Financing Deal of the Year in the United States (2010)

2010
Green Energy Deal of the Year in the United States (2010)

2010
International Financing Deal of the Year for the Energy Sector (2010)

International Financing Deal of the Year for the Energy Sector (2010)
The Mergers & Acquisitions Advisor

Green Energy Deal of the Year in the United States (2010)
The Mergers & Acquisitions Atlas Awards

Middle-Market Mergers & Acquisitions Financing Deal of the Year in the United States (2010)
The Mergers & Acquisitions Advisor