Jordan Knauff & Company Helps Energy Distribution Partners Grow to A Leading Propane Distributor in the U.S.
November 9, 2020
Energy Distribution Partners (EDP or the Company) is a rapidly growing, retail propane distribution company. Headquartered in Chicago, Illinois, EDP is one of the leading distributors of propane and light fuels in North America. It currently operates twenty-six regional branch locations in ten states throughout the United States. The company serves more than 120,000 residential, commercial, industrial, and agricultural customers through a diverse network of service centers.
Jordan Knauff & Company (JKC) co-founded EDP and served as the Company's investment banker from its inception in 2012. At the time of its founding, EDP was a start-up that only had a strategy and a single executive to implement a yet-to-be developed business and capital plan. JKC developed and refined the business plan, established a financial model and initial capital plan, raised the initial seed capital, and advised on the closing of the Company's initial acquisition. JKC and EDP believed an unconsolidated and revitalized U.S. energy distribution industry offered numerous acquisition and operational opportunities that would be attractive to the debt and equity capital markets.
JKC and EDP made a strategic decision to seek investors with a longer term investment horizon than traditional private equity. As a result, JKC targeted family offices and high net worth investors to fund the Company's business plan. JKC advised on EDP's first six acquisitions and served as the Company's investment bank throughout EDP's first eight years. During that time, JKC directed capital raises of more than $70 million in debt and equity capital.
EDP utilized the capital to grow through acquisitions. It has become the twelfth largest company in the propane industry and has been recognized as one of the top ten independent multi-state marketers in the U.S. Since its founding in 2012, EDP has completed twenty-six acquisitions and has built a reputation as a creative, flexible, and responsive buyer of retail propane distribution operating assets. EDP sold more than one hundred million gallons of propane and light fuels in 2019.
In September 2020, EDP completed a successful recapitalization with Pritzker Private Capital and Duchossois Capital Management. These new investors, along with Concentric Equity Partners and EDP's executive team, will lead the business. EDP is well positioned and capitalized to continue its acquisition growth strategy.
The professionals at JKC have the knowledge and experience that can help company management undertake and complete a capital event, develop and execute a successful growth plan, and build a company that creates value for its owners and investors. In summary, JKC delivers the following value to its clients:
Unmatchable experience, knowledge and understanding of private company transactions;
Identity in the capital markets as a highly reputable representative of credible middle-market businesses;
Extensive network of relationships in all segments of the capital markets; and
Accelerated time to a Successful Outcome – our strategy is developed with execution in mind.
About Jordan Knauff & Company
Jordan Knauff & Company is a knowledgeable and experienced provider of a comprehensive line of investment banking services to private companies. Our services include selling companies, raising debt and equity capital, acquisition advisory services, and strategic business services to companies in a variety of industries, including among others, business services, energy logistics and distribution, flow control (pumps, valves, filtration), and building products and services. Typical transaction sizes range from $10 million to $300 million in total consideration.
Mr. G. Cook Jordan, Jr., Co-founder and Managing Principal, has over 30 years of private equity and investment banking experience, and seven years of executive and operations experience in middle-market companies. JKC's entire professional team have spent their careers in the middle-market and offer that expertise and knowledge to their clients. It is their mission to provide the best transaction advisory services along with in-depth industry specific research to middle-market companies and the entrepreneurs who lead them. JKC is a member of FINRA. For more information on JKC, please visit www.jordanknauff.com.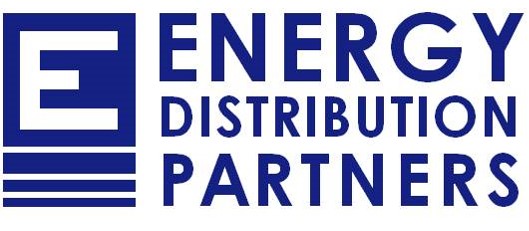 Chicago, Illinois
---
has completed a successful recapitalization with
---



The undersigned was a co-founder of Energy Distribution Partners, advised on multiple acquisitions and led multiple debt and equity capital raises since 2012
---
The Undersigned represented the Issuer

Related Award ❯

2021
Recapitalization Deal of the Year - $100 million to $500 million (2021)