Pfingsten Partners Announces the Purchase of Dynapower Company, LLC
December 28, 2012
Pfingsten Partners LLC (Pfingsten), a leading Chicago-based middle-market private equity firm, is pleased to announce the purchase of the stock of Dynapower Company, LLC (Dynapower or the Company) of Burlington, Vermont. Jordan Knauff & Company served as exclusive financial advisor to Dynapower in this transaction.
Dynapower is a global leader in the design, manufacture, and service of custom AC and DC power supplies, bi-directional inverters for energy management systems, and power transformers used by industrial, energy, and military/defense customers across a variety of markets. The Company has structured and organized itself to deliver fully integrated power system solutions by producing and supplying major sub-assemblies and services that are designed and built in-house. This strategy provides important competitive differentiators and benefits to Dynapower customers, including the ability to internally manage projects from design to delivery, offer reliable and reduced lead times, and create high quality products that have exceptional dependability in the field.
John H. Underwood, Senior Managing Director at Pfingsten, stated, "Dynapower is uniquely positioned to capitalize on smart grid energy storage adoption as well as increase market share in its core mining, military, and metal finishing power supply end markets both domestically and internationally. We are excited about the opportunity to partner with Dynapower management and assist in further growth." Peter Pollak, Chief Executive Officer and Owner of Dynapower, said of the transaction, "I am excited to partner with a well respected firm that recognizes the value and potential of Dynapower, its products, markets, and its employees. The company has ambitious plans in the coming years and I look forward to continuing to build a great company."
About Pfingsten Partners LLC
Pfingsten Partners LLC is an operationally focused private equity firm that focuses on building better businesses through operational improvements, professional management practices, global capabilities, and profitable business growth rather than financial engineering. Pfingsten maintains a long-term approach focused on transactions between $15 and $100 million.
About Jordan Knauff & Company
Jordan Knauff & Company (JKC), an investment bank based in Chicago, Illinois, served as exclusive financial advisor to Dynapower Company, LLC in this transaction. JKC is a knowledgeable and experienced provider of a comprehensive line of investment banking services to private companies. Services include mergers and acquisitions advisory, capital formation, and strategic financial advisory services to companies in a variety of industries.
To learn more about Jordan Knauff & Company, please contact G. Cook Jordan, Jr. at 312-254-5901. JKC is a member of FINRA.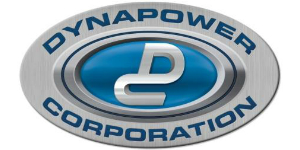 South Burlington, Vermont
---

Chicago, Illinois
---
The Undersigned represented the Seller

Related Awards ❯

2014
Deal of the Year in the United States (2014)

2013
Energy Services & Manufacturing Deal of the Year in the United States (2013)

2013
Deal of the Year in the United States in the $75 million to $100 million range (2013)

Deal of the Year in the United States (2014)
ACQ (Acquisition Finance) Magazine

Deal of the Year in the United States in the $75 million to $100 million range (2013)
The Mergers & Acquisitions Advisor

Energy Services & Manufacturing Deal of the Year in the United States (2013)
The Mergers & Acquisitions Atlas Awards