Seaport Capital Announces the Acquisition of FTJ FundChoice LLC
July 17, 2012
Seaport Capital (Seaport), a middle-market private equity firm, is pleased to announce the purchase of the equity units of FTJ FundChoice LLC (FTJFC or the Company) of Hebron, Kentucky. Jordan Knauff & Company served as exclusive advisor to FTJFC in this transaction.
FTJFC provides a technology enabled, fee-based mutual fund trading platform which allows investment advisors to improve the efficiency and profitability of their investment advisory practices. Their trading platform consists of the software and services through which accounts are monitored and trades are placed on behalf of investors. FTJFC's client base consists of investment advisors who, in turn, serve the needs of their retail clients. The Company has positioned itself as a high quality investment management and recordkeeping service, which allows its advisor clients to focus on client relationships and gathering assets, rather than performing back office and administrative functions on their retail clients' accounts.
Bob Tamashunas, a principal at Seaport, stated, "We believe the company is well positioned going forward as it continues to augment its products and services to its customers. We look forward to partnering with the company as it continues to build on its platform to service and exceed its clients' expectations." Dean Cook, President of FTJFC, said of the transaction, "I am excited to partner with a well respected firm like Seaport, who recognizes the value and potential of FTJFC, its product and service offering, and its employees. The company has ambitious plans in the coming years and I look forward to continuing to help build a great company."
About Seaport Capital
Seaport Capital (Seaport) is a value-based, active investor that focuses on private companies with market capitalization between $10 and $100 million and junior capital needs of $5 to $25 million. Seaport works with talented management teams to create valuable companies that are leaders in their market segments. Seaport maintains a long-term approach focused on generating high investment multiples for its investment partners and its portfolio company management teams. For additional information, visit www.seaportcapital.com.
About Jordan, Knauff & Company
Jordan Knauff & Company (JKC), an investment bank in Chicago, Illinois, served as exclusive financial advisor to FTJ FundChoice LLC in this transaction. JKC is a knowledgeable and experienced provider of a comprehensive line of investment banking services to private companies. Services include mergers and acquisitions advisory, capital formation, and strategic financial advisory services to companies in a variety of industries. Typical transaction sizes range from $10 million to $300 million in total consideration.
To learn more about Jordan Knauff & Company, please visit www.jordanknauff.com or contact Mr. G. Cook Jordan, Jr. at 312-254-5901.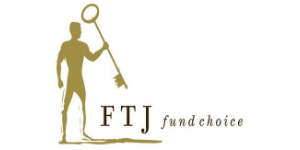 Hebron, Kentucky
---

New York, New York
---
The Undersigned represented the Seller

Related Award ❯

2012
Finalist for Financials Deal of the Year in the United States (2012)

Finalist for Financials Deal of the Year in the United States (2012)
The Mergers & Acquisitions Advisor